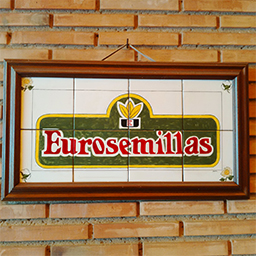 Eurosemillas was incorporated in 1969 as a selected seed producer, later expanding its activity to cotton fibre production and seed oil extraction.
Today, its main field of activity is the development of technological innovations, including the internationalisation of the company and the development of its business in more than 30 countries.
Eurosemillas is exclusive Master Licensee by the University of California (U.S.) for protected plant varieties including strawberry, avocado, asparagus, pear and other fruit crops, as well as for its promising Spring Mandarins.
Eurosemillas has always excelled in technological innovation, pioneering the introduction of hybrid sunflower varieties, the chemical delinting of cottonseed, or the foundation of the first frozen vegetables facility in Andalusia. In Spain only, the company has granted more than 125 licences on protected varieties of strawberry, raspberry, avocado, citrus and other fruit and vegetable crops.
The company currently develops its business in three main areas: international expansion for citrus varieties, especially Spring Mandarins; production of cotton and other extensive crops in Africa, due to the change in the Common Agricultural Policy (CAP); and expansion into the Asian market, especially China, as well as Japan and Korea.