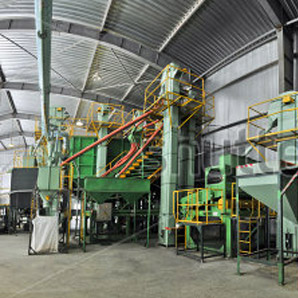 In order to extract oil from seed, plant cells must first be crushed before isolating the oil from the rest of components.
The process consists of three parts: crushing, pressing and extraction.
Our facility at Los Rosales has a productive capacity of 300 tonnes a day and extracts oil from sunflower, cotton, oilseed rape, soya bean and safflower seed.
We have 7 reception facilities and 1 quality control laboratory to ensure continued supply and supervision.